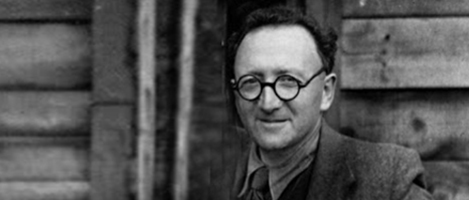 Born in Grozny, where his father worked - PhD (Nat) Genrikh Kreutzer, an expert in asphalt, bitumen, asbestos, plastics and paint materials. From Grozny
the family returned to St. Petersburg, where Boris studied in Shidlovskaya's Business College. In Soviet times, entered VKhUTEMAS, then Academy of Fine Arts, completed four years of the Faculty of Architecture, worked as an artist and an architect.
Arrested on 5 February, 1938 and convicted of "espionage" for 8 years in camps, served his time in Sevzheldorlag, Kotlas, worked as a Mostozavod
engineer. Released on July 27, 1946, worked there as a freelancer specialist.
May 1947 – retired, moved to Syktyvkar, then to Pskov.
May 1949 - re-arrested and sentenced to permanent exile in Norilsk.
1956 - got rehabilitation. Upon his return to Leningrad Kreutzer got involved in the work of many Leningrad publishing houses. Keeping the book art as a center of his activity, he didn't restrict his work to book drawing: dealt with poster making, porcelain, arts and crafts.