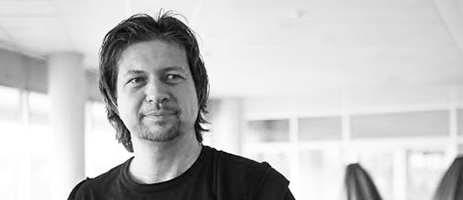 1992 - graduated from Krivoy Rog State Pedagogical Institute, the Faculty of Natural Sciences majoring in Biology and Chemistry. An artist and inventor of
complex art objects and installations using the latest combined media; practices audio and video art as well as works with sculpture. The author and member of the 'DaDAnEt' art group performances. Works with composers Vladimir Martynov and Sergei Zagniy, Tatyana Grindenko, a musician and the leader of the 'Opus Post' group and many others.
Since 2010 – a member of the Artists Union of Russia, a section of the latest trends.
Published two collections of avant-garde poetry 'PSIHOTVORENIYA' (1992)
and 'POEMS' (2012). An active member of the 'DADANET' art group (2011). Lives and works in Moscow.