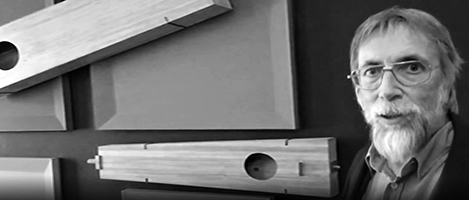 1970 - graduated from Moscow Conservatory, the Composition course (Nicholay Sidelnikov's supervision), 1971 – the Piano course (under Mikhail Mezhmulov's supervision).
1973 - worked in Moscow Experimental Electronic Music Studio, where he produced a number of electronic compositions breaking with the avant-garde and reflecting a shift to new aesthetic, ethical and spiritual guidelines.
1975-1976 - participated in concerts of old music ensemble (block flute) performing European music works of XIII-XIV centuries.

1976-1977 - performed in Moscow Soloists' Ensemble (piano, electronic keyboard instruments), performed avant-garde, electronic and minimalist music and the music of the Western European Middle Ages.
1977-78 – established the «Outpost» rock band
1976 - 1978 - a turning point in his creative activity: he shifted from the avantgarde to a new simplicity.
1978 - stopped his composing activity.
Since 1979 - taught at the Theological Academy in the Holy Trinity-and-St. Sergius Lavra, deciphered and restored some monuments of ancient liturgical
singing, studying ancient song manuscripts in several monasteries.
1984 - returned to music composing. One of the founders of the Devotio Moderna New Music Development and Support Centre. Participated in the World Theatre Olympiad (Moscow), Trialogue
Festival (Tallinn).
Since 2003 - actively involved in multimedia projects and installations. Implemented a number of projects with D. Prigov, L. Rubinstein, as well as rock band
AuktsYon, and L. Fedorov. Lives and works in Moscow.