This article is translated by machine translation, may contain semantic, syntactic and / or grammatical errors..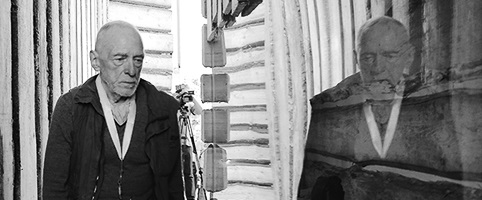 Graduated from Stroganoff Art Institute (Sculpture Department) in 1960. Practiced monumental and stand sculpture, graphics, and painting (since mid-1980s).
Worked in the Design Office of the Palace of Soviets, carried out several architectural projects - a theater lobby in Tula, the Ryazan Philharmonic Hall interior, a children's home in Gelendzhik, International House of Music and "Pyotr Fomenko Workshop" Theatre (facade)
in Moscow.
Implemented in natural surroundings: a monument to Soviet prisoners of war buried in the cemetery of the Ebensee concentration camp in Austria, a steel cross in memory of those killed in the construction of Moscow-Volga Canal in Dmitrov. Krasulin is the winner of numerous awards, including the Russian Federation Government Prize in the field of culture, the National Prize for Architecture "Crystal Daedalus" of the Russian Union of Architects, the "Golden Section" prize of the Moscow Union of Architects. Lives and works in Moscow.
Collections :
State Tretyakov Gallery. Moscow
Russian Museum, St. Petersburg.
State Art Museum, Yaroslavl.
Museum of Organic Culture, Kolomna
Ludwig-Forum, Aachen. Germany.
Private collections in Russia and abroad.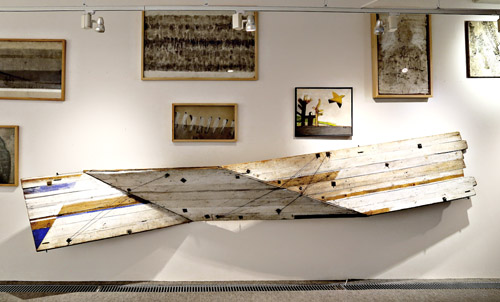 Andrey Krasulin -"Organic. The Sphere Of The Earth." and "fly bird"- Vladimir Shinkarev./IOC/