This article is translated by machine translation, may contain semantic, syntactic and / or grammatical errors..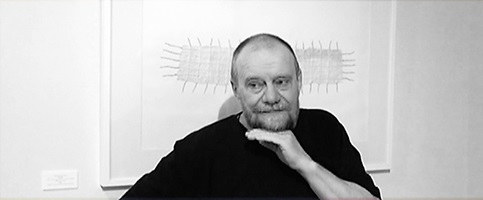 1968 - graduated from Leningrad Sculpture and Painting School (SHSH). 1969 - met V. Sterligov and studied under his supervision. Since 1974 - participated in exhibitions (held in apartments since 1970). 1974 - graduated from the Painting Department of the Institute of Painting, Sculpture, and Architecture named after I. Ye. Repin in Leningrad. Taught in a drawing circle and art school. Lives and works in Arkhangelsk.
The artist's works are in the collections of:
The State Tretyakov Gallery, Moscow; The State Russian Museum, St. Petersburg; the State Museum of the History of St. Petersburg; The Museum of Nonconformist Art, St.
Petersburg; Creative Union of Artists (IFA), St. Petersburg; the Arkhangelsk Regional Museum of Fine Arts, Arkhangelsk; the Samara Regional Art Museum, Samara; the Museum of Organic Culture, Kolomna; Foundation of Tatiana and Natalia Kolodziey, Moscow, New Brunswick, USA; Claus Shpermann, Berlin, Germany; Kupferstichkabinet, Dresden, Germany; Nationalgalerie, Berlin; «Dodge Collection, Mechanicsville», Maryland, USA; as well as in private collections in Russia, England, Germany, Brazil, Italy, France, Israel, and Austria